Water is a very basic necessity and clean water collection and filtration projects sometimes require special consideration depending on the location. Oftentimes the availability of suitable collection facilities are scarce and need to be constructed. Until recently, primitive well digging and pumping have been used by the Ugandan people to gain access to water resources as shown below in the Oluzzi Well preparation.
Another option is drilling a well. It is a multi-part project requiring planning, hole-boring, pumps, the pump installation, and ongoing maintenance. Required funding to support wells in developing areas can sometimes reach $10,000 per year.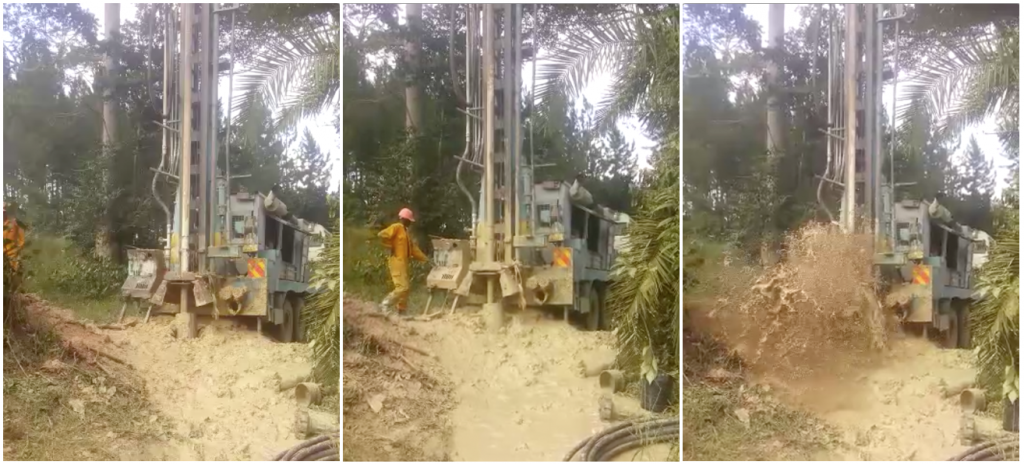 At the right is an example of a well drilling project at Bulo.
For example, we were very fortunate to be partnered with the Wisconsin Water Well Association and the Wisconsin Well and Pump Suppliers in drilling the well at the Kitegomba clinic.
Kitegomba Clinic now services over two hundred individuals. Many people would have to go without treatment for a variety of illnesses as the next available health service organization is a hospital located 40-50 miles away. Read more about the Kitegomba clinic on our Medical Clinics page.
During inclement weather and because of lack of reliable transportation, getting to the hospital in time still remains a difficult option.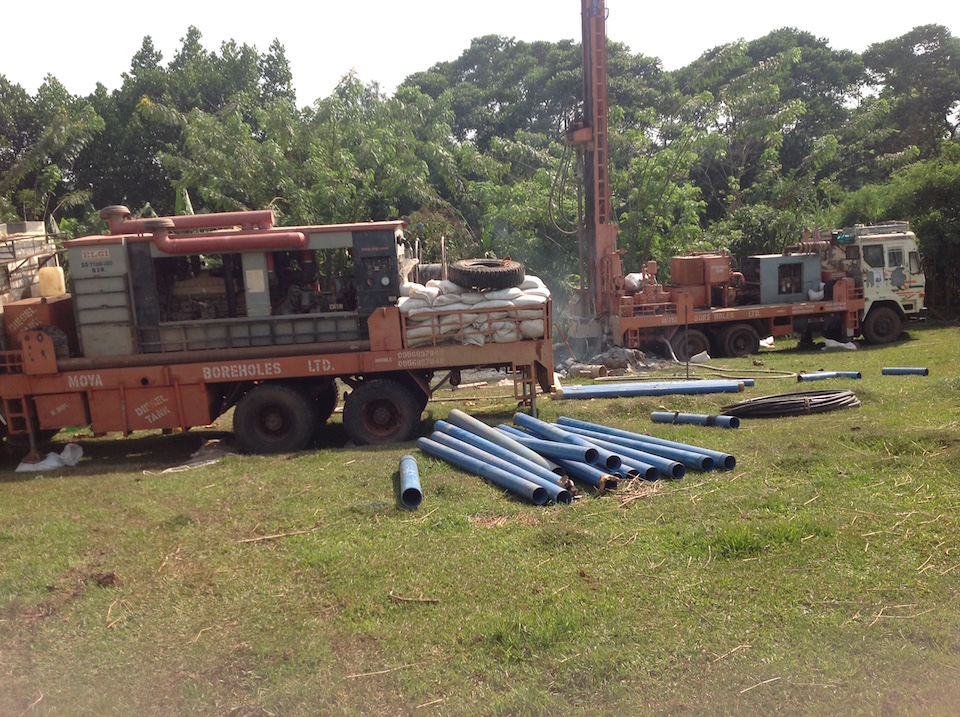 Cisterns, with waterproof linings, are receptacles for holding water and built to catch the rainwater that drains from the roofs of buildings.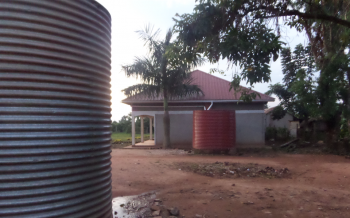 The water cisterns at St. Kizito in Makenke (shown right) were recently added to this new building and now provides a source of storing rainwater.
Since the rainy seasons are very intense, collecting water in this fashion is a viable alternative to the more expensive well drilling. The cisterns are an integral part of the water supply necessary or instrumental in flushing toilets, watering gardens and watering livestock.
Electrical wiring and plumbing will follow soon thereafter.