There are many opportunities to volunteer your time, talent and treasure in the Wambale Catholic Mission effort. Please contact one of our Board Members to see how you can contribute.
Visit our Wambale Wish List page to give your specific gift amount. Monthly gift giving plans are most helpful. There are many items needed by our brothers and sisters in Wambale. Fr. Francis is in constant communication with the Board Members keep them apprised of the progress being made and of the needed items that are of particular concern.


Engineers Without Borders is a primary source of assistance in the Wambale Catholic Mission effort.
EWB-USA members have impacted more than 2.5 million lives globally. Engineers Without Borders USA builds a better world through engineering projects that empower communities to meet their basic human needs and equip leaders to solve the world's most pressing challenges. Our 16,800 members work with communities to find appropriate solutions for water supply, sanitation, energy, agriculture, civil works, and structures.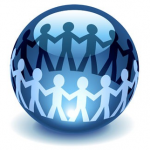 Some people's legacies are written on monuments. Yours can be written on lives. The Wambale Mission has many financial planning options to help you plan your estate.
Wambale planned giving advisors are professionals with many years of experience in estate and gift planning who care about your goals and plans. They will work with your attorney or accountant to explain the many gift opportunities available to you and the financial advantages of each.
Please contact one of our Board Members to learn how confidential, personal financial planning can help you achieve your goals while helping to sustain the Wambale life-changing mission.
The principal benefits of planned gifts accrue to Wambale Mission at a later time. Planned gifts take many forms, providing additional income for you and/or your heirs, reducing income and estate taxes, relieving you and your heirs of complicated financial management responsibilities and helping to fulfill your personal, humanitarian and charitable objectives. Planned gifts or endowments can be made in many forms.
Please contact one of our Board Members to learn more.
Let us work and give together – of our time, talents and treasure toward the success of the Wambale Catholic Mission effort!