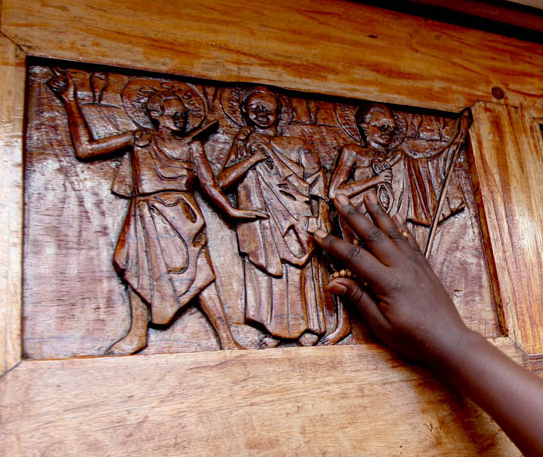 June 3rd is a very special day in Uganda.
We are celebrating the Uganda Martyrs; 22 Catholic Martyrs and 15 Protestants.
It is a National holiday and a Solemnity.
The Church calendar indicates that June 3rd is Corpus Christi throughout the world. However, here in Uganda, we will celebrate Corpus Christi on June 10th. Our Bishops asked for a permission to transfer this because of the solemnity of Uganda Martyrs.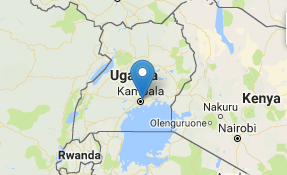 Namugongo is the place where the martyrdom took place. There is a beautiful shrine at the place where one of the martyrs, Charles Lwanga was killed.
This is the place where three Popes have made a pilgrimage. Pope Paul VI in 1969. Pope John Paul II in 1993. Pope Francis in 2016.
The first martyr was Joseph Mukasa Balikuddembe who was martyred on November 15, 1885. Then the others; three on May 26th, one on the 27, two on the 30th with the majority martyred on June 3rd, 1886. A total of 45 martyrs, men ages 14-50, were killed by the King of Buganda between 1885 and 1887.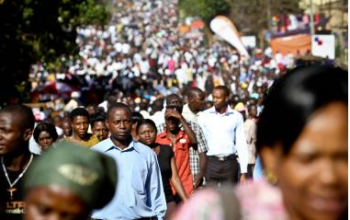 Namugongo Mass on Sunday will have a congregation of over 300,000 people.
Multitudes of people walked all the way from Rwanda, Tanzania, Congo, and Kenya. And many from within Uganda also footed to Namugongo. Some of them started their journey about three weeks ago.
The faith of the pilgrims is very heart-warming and impressive. We feel challenged by the martyrdom of the martyrs.
Unfortunately, this celebration of Uganda Martyrs day comes at a time when our country is going through lots of challenges, poverty, insecurity and health issues.
Please continue praying for us.
You are warmly remembered as we celebrate UGANDA MARTYRS DAY.
Blessings,
Francis Mayinja