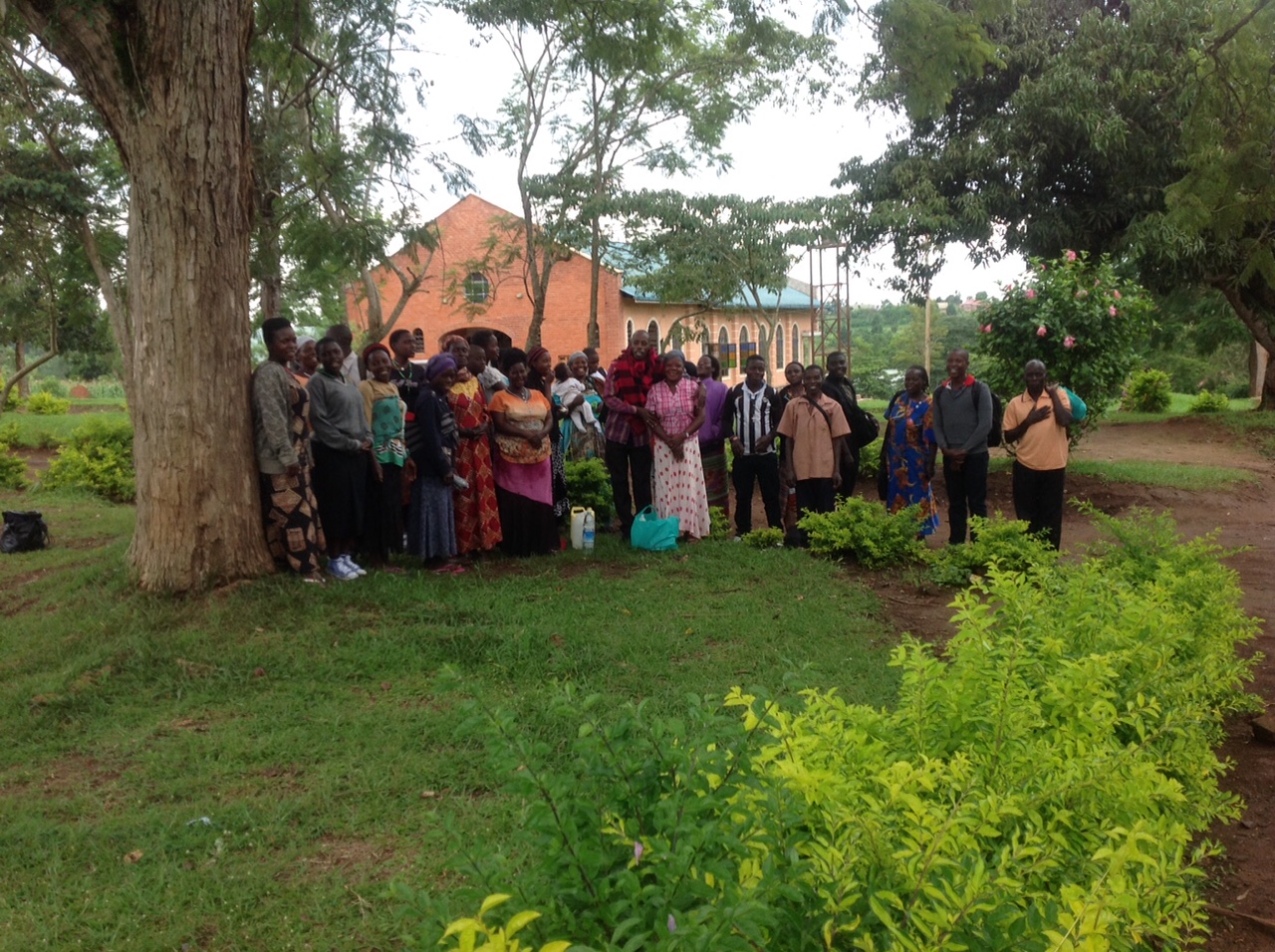 The Uganda Martyrs' day is here. And the Bulo Parish pilgrimage to Namugongo begins.
There are lots of people flocking to the shrine of the Uganda Martyrs at Namugongo. This group from our parish walked over 60 miles to get there. This picture was taken early in the morning, before they set off for the journey.
There are 24 Catholic Uganda Martyrs that are honoured on the 3rd of June every year.
22 martyrs were killed between 1885 and 1887 by Kabaka (King) Mwanga of Buganda in the South of Uganda; 13 of the martyrs were burnt to death at Namugongo. The other 2 martyrs were speared to death in Paimol, Gulu in the North of Uganda in October 1918.

Many of the martyrs were pages in the Kabaka's palace while others were working in chiefs' homesteads. Each family was selecting very hardworking, well manered boys to go and work for the King. It was also a sign of showing loyalty to the King as it was prestigious to work for the King. It is in the King's palace and chiefs homes, therefore, that the Martyrs began to learn religion after the coming of the Anglican and Catholic Missionaries in 1877 and 1879 respectively.

Many were killed for pleading to King Mwanga to abandon the vice of homosexuality. From that time on, King Mwanga became angry with all Christians as they all refused to give in to the King's sinful demands and were persuading all other pages and servants to do the same.
Fr. Francis asked, "Keep our country in your prayers.
Blessings of the Uganda Martyrs."