Long before a Medical Clinic can even begin to be built, there are many considerations that must be resolved. One challenge of the project is establishing the funding for a well which is necessary to support the clinic and its support structures. Required funding to support wells in developing areas can sometimes reach $10,000 per year. The well drilling, itself is a multi-part project and requires planning, pumps, pump installation, and maintenance.
For example, we were very fortunate to be partnered with the Wisconsin Water Well Association and the Wisconsin Well and Pump Suppliers in drilling the well at the Kitegomba clinic.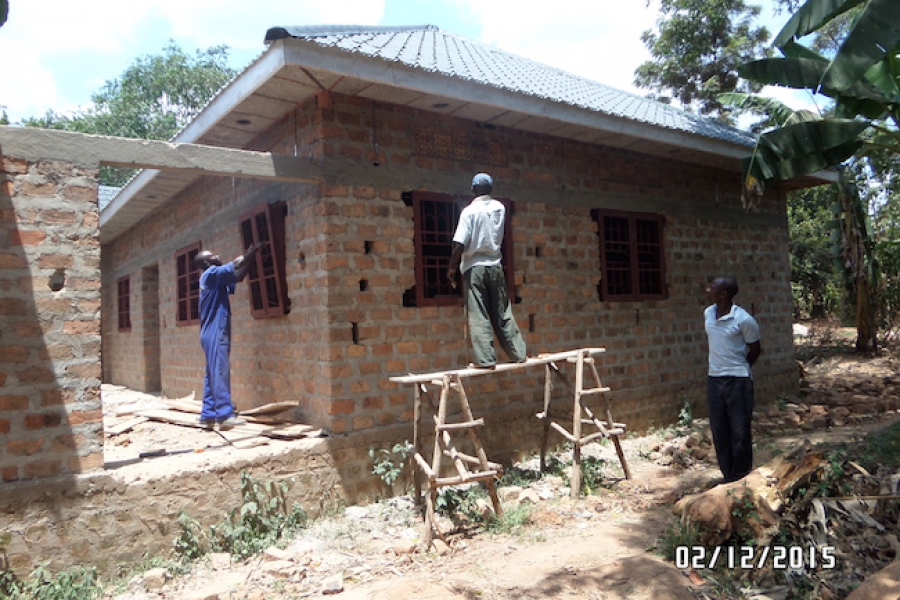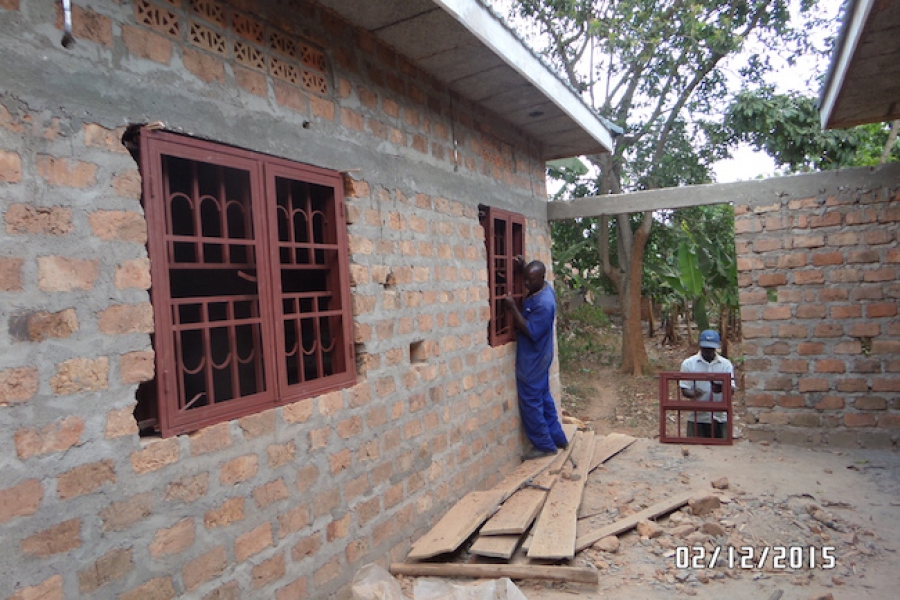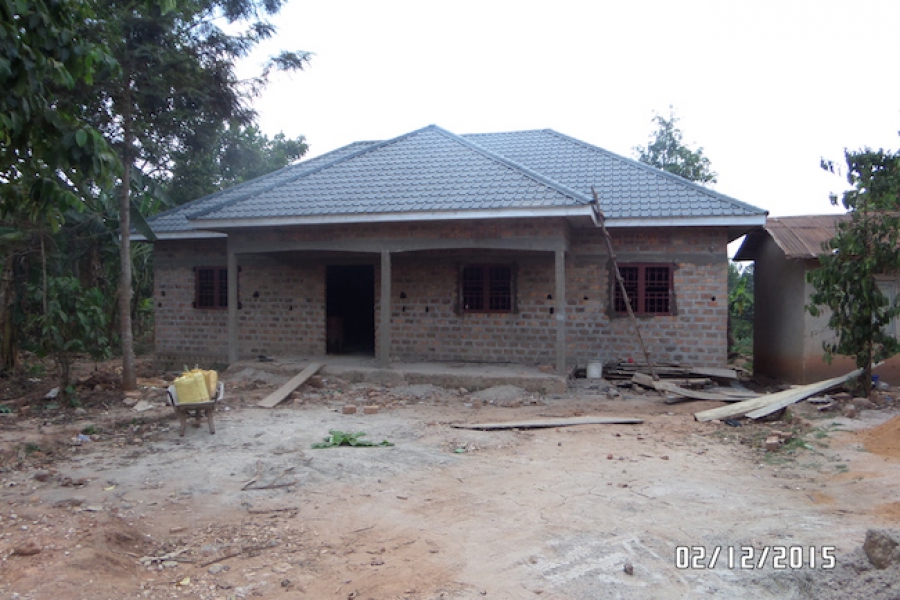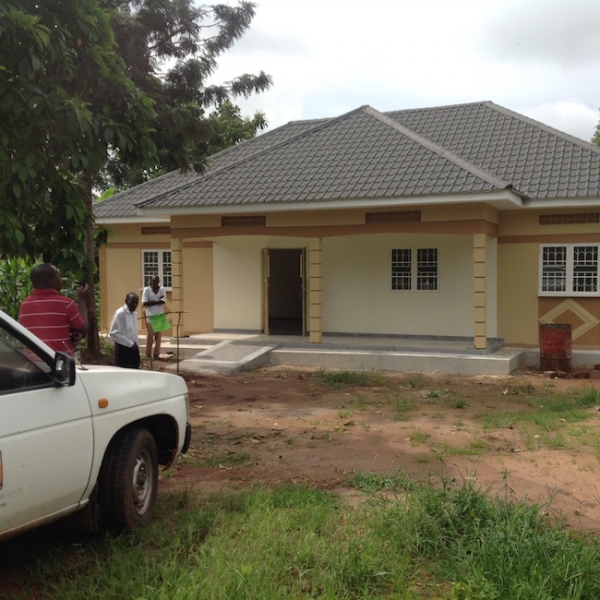 The new clinic at Kitegomba (shown above) now has a roof and the metallic frames for windows and doors are being installed.
Electrical wiring and plumbing will follow soon thereafter.
Kitegomba Clinic now services over two hundred individuals. Many people would have to go without treatment for a variety of illnesses as the next available health service organization is a hospital located 40-50 miles away.
During inclement weather and because of lack of reliable transportation, getting to the hospital in time remains a difficult option.
In nearby Gayaza, about 7 miles from Wambale, the John XXIII Clinic has received their ultra-sound machine and the technicians at the hospital are beginning to use it for some diagnostics and are learning how to utilize more functions every day.