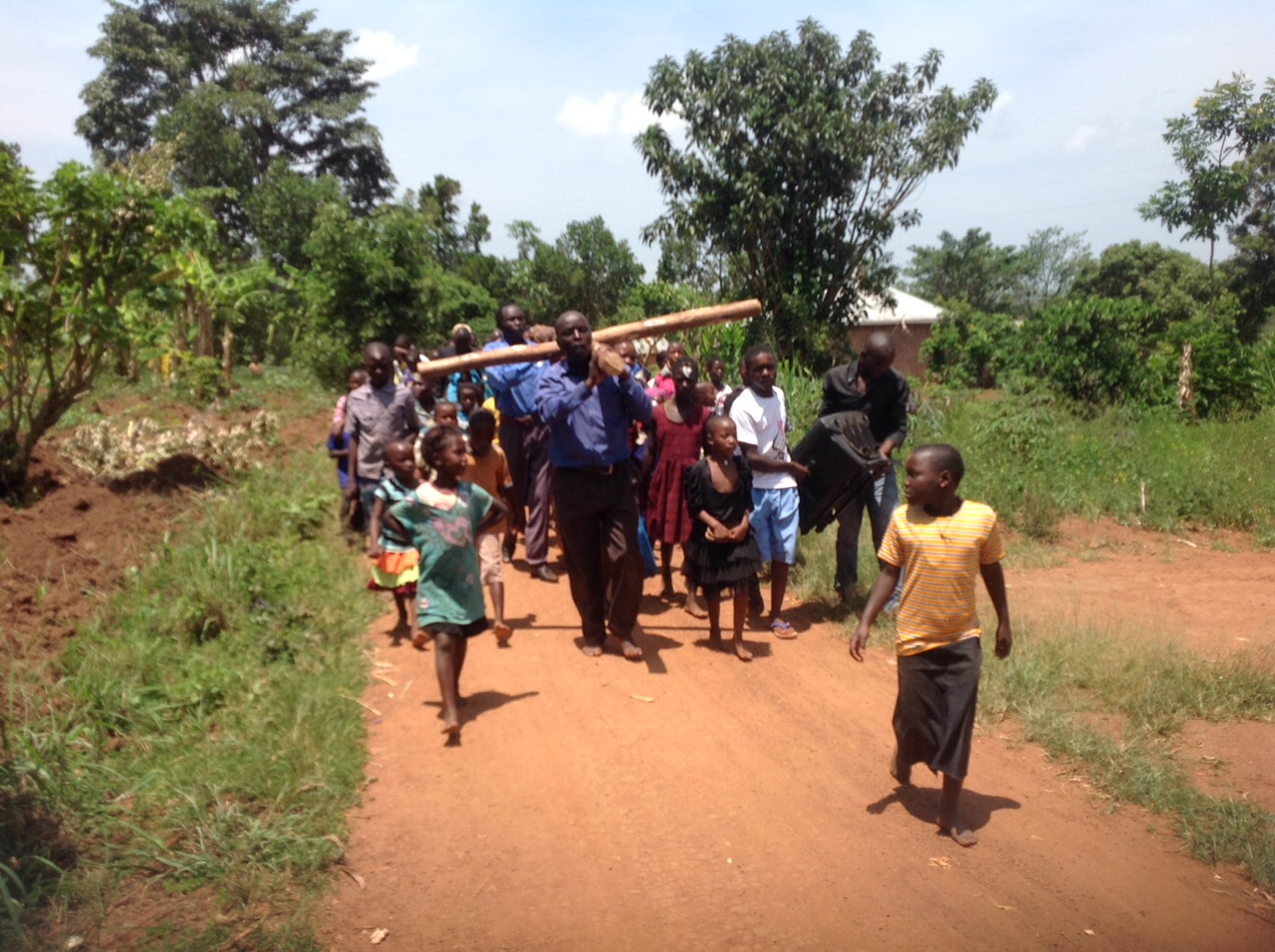 The entire village participates in the Bulo Parish reenactment of the Stations of the Cross.
The cross is carried around the hillsides near the Bulo Parish Church while the members of the community walk along with the cross-bearers singing hymns and chanting solemn prayers. The Holy procession is a beautiful ceremony bringing to life the faith and dedication of the Bulo Parish members.


Earlier in the month, during Lent, a special collection was held to provide some of the elderly members of the church with small black bags of goodies.
The black bags contained some sugar, soap, and salt among other small toiletries.
These items thrilled them as many of the elderly had gone months without taking tea due to lack of sugar.
It was really a treat for them to receive their gift bags.