Providing suitable classrooms and facilities in which to educate the children is a primary objective of the Wambale Mission and is made possible by your generous donations. One challenge faced in educating the children remains the need for enclosed buildings where classes can be held.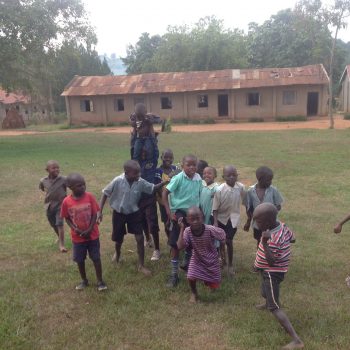 At this time the Wambale Mission is in the process of building schools that have at least solid walls and a roof to protect the children from the rain and inclement weather.
Above, is the progress that has been made for the village elementary school in Wambale. Currently, it has students attending in various grades.
Originally, one section of the school had a roof made of thatched grass. In the images above, the new school has been completed and now there is a solid roof over the entire school.
Other children still attending neighboring schools in the area are not so fortunate.
They attend schools that lack structural integrity and some have no roofs or no walls on two sides.
Some village instructors try to conduct classes by having the children gather under large trees which means they are continually subject to variable weather conditions.
Not only disruptive weather conditions, but surrounding village life distractions can also make learning and teaching extremely difficult.
Providing a reasonable learning atmosphere can make a profound difference in the attitude, aptitude and concentration and success of the students.
They are so anxious to learn.
Every learning opportunity for them is filled with wonder and excitement. The children are so appreciative of the new opportunities that your donations have provided. Even the school supplies and desks and chalkboards seem to bring enormous smiles and interest.
Recently, the school students were provided with new school uniforms.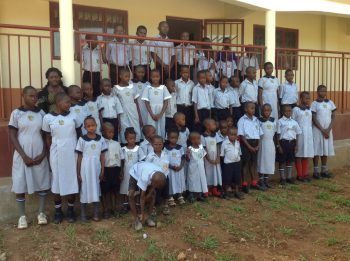 They are very proud of their new uniforms and are ready for school to begin.
It will be the first session of classes in their new school building.